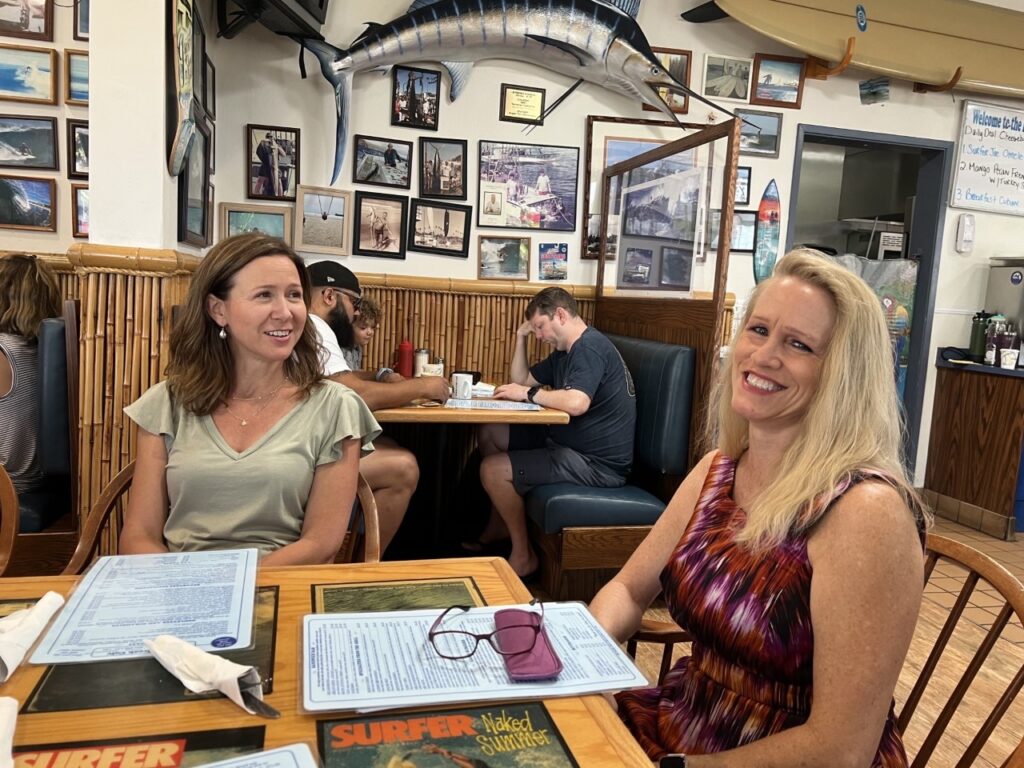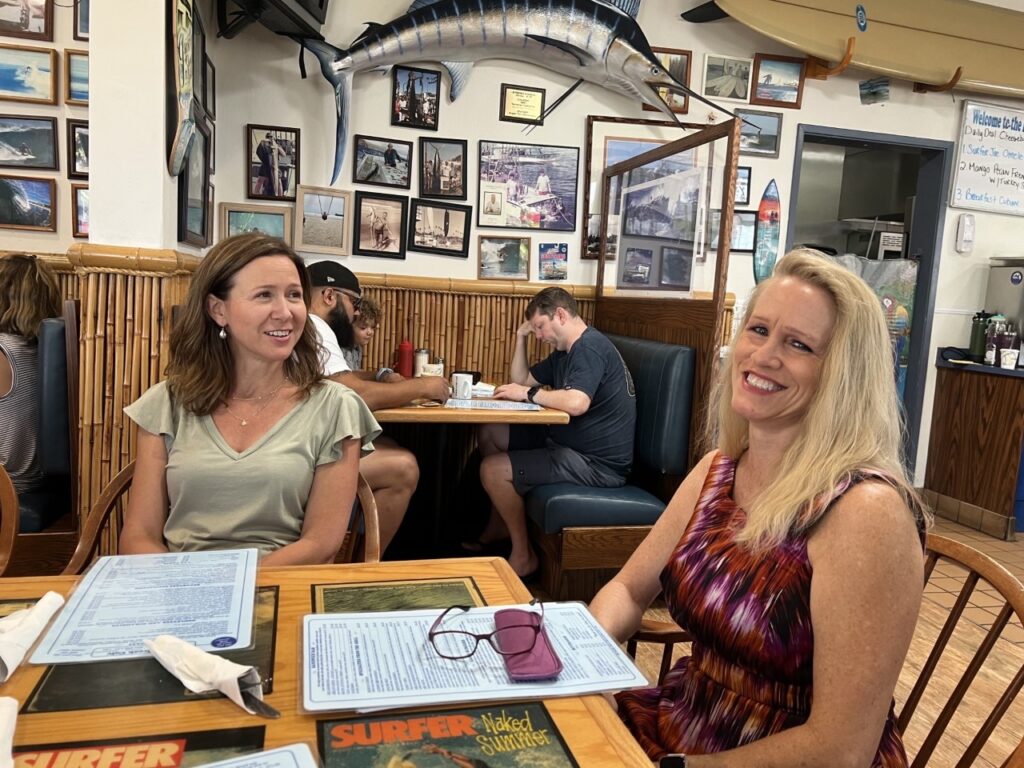 We were excited to take a little trip to Beach Break Cafe Where we had lunch with Sandi Grigg, our carrier partner representative from The Hartford Insurance. We met to break bread and discuss business!
The food is really good at Beach Break Cafe. The coffee cake is home made, and really a special treat, I highly recommend it with any breakfast or lunch menu item, or just with a good cup of coffee. The portions are too big, even for me. I'm 6'5″ and 280 pounds!
For breakfast, if you like mexican food, I like the Huevos Rancheros with corn tortillias or the Chili Verde burrito (with extra verde sauce on the side!) and you won't be disappointed with true Cali-mex style San Diego beach food.
The Hartford insures restaurants like Beach Break, and has competitive rates for workers compensation, general liability (slip and fall), and commercial property for your businesses building.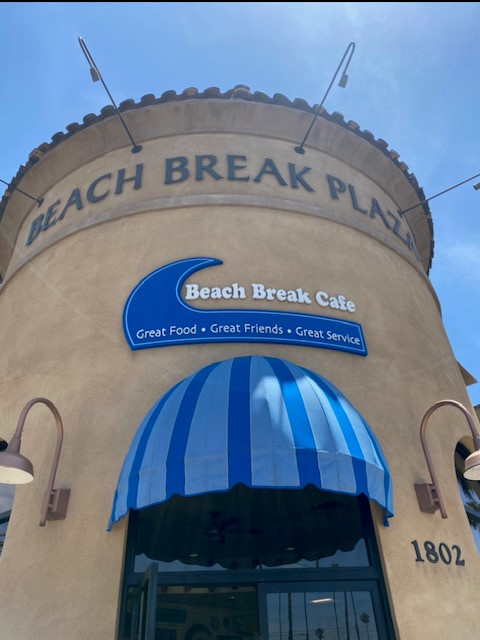 Gary and Zell started Beach Break Cafe as a great local go to spot after surfing, fire fighting, or just a great place to meet with your friends and family down by the beach. The Beach Break is now in the 2nd generation of family ownership!
Read More