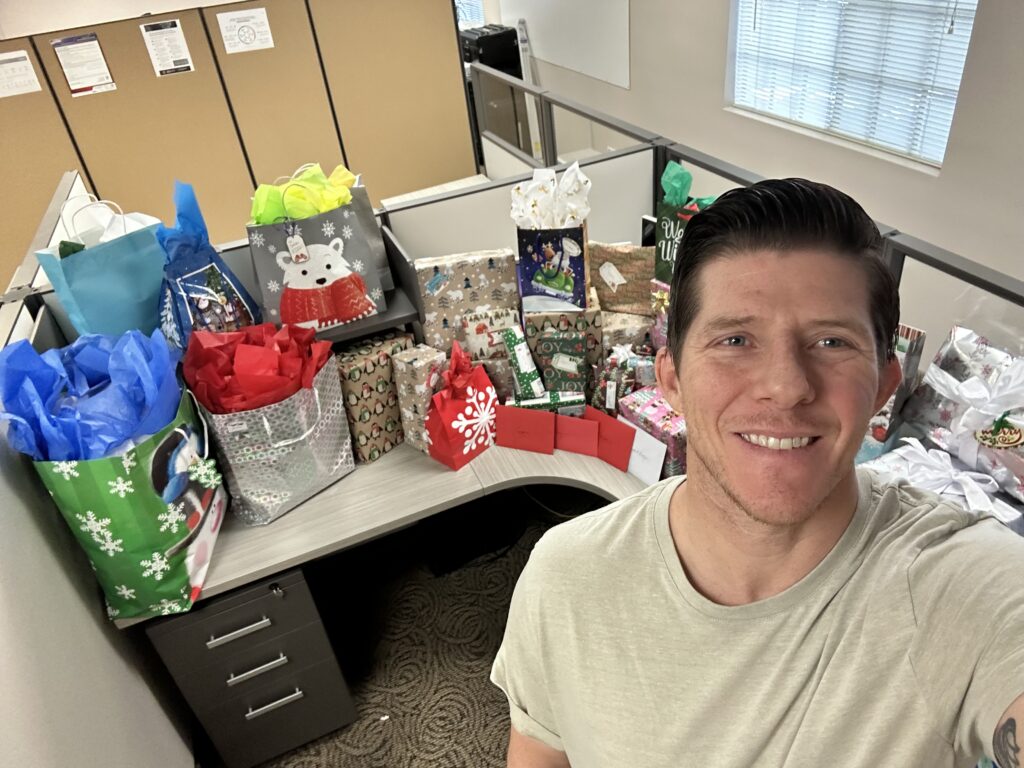 The holidays are here! As Christmas approaches and the hustle and bustle of the year comes to a close, we reflect on the many things we're thankful for and take some time to be with our family and friends. For some of us the true meaning of the holidays is not the gifts we "receive" but the gift of "giving" that leaves us with a warm feeling in our hearts like a batch of cookies right from the oven.
Every year at this time our agency participates in the "Adopt a Family" program with the Boys and Girls Club of Vista, a local charity right in our community that we've been working with since 2017. Each year we are assigned a family that are members of the Boys and Girls Club who are in need of support around the holidays. We get a wish list of presents for each child and some items and gift certificates for the parents to make their holiday season a little brighter.
This year we have a large family that we were paired up with and all of our staff stepped up and went above and beyond! Clothes, toys, games, puzzles, gift cards, are just of the few items the kids requested on their lists and our team at Alta Vista Insurance went out and picked up all the items and much more. The presents, gifts, and gift cards were stacked in Santa's sack tightly, we almost needed to take two trips in our sleigh.

When we arrived at the Boys and Girls Club of Vista, California, the staff were overwhelmed by the amount of presents we brought. They were so excited to make this family's holiday season one to remember. Knowing that we can make a positive impact right here in our own community around the holidays is one of the ways we like to give back and support our local Vista, California community. As a local small business, we work with our clients and customers here in San Diego, California helping them protect their assets as their trusted insurance advisor and there are so many people that need help and support you don't have to look very far. There are people right in our own community that are in need and we are very thankful to work with such a great cause. Working with the Boys and Girls Club of Vista is such a wonderful organization to work with and this program is just one way we help to ensure that the youth who attend the club have the resources they need to prepare for great futures.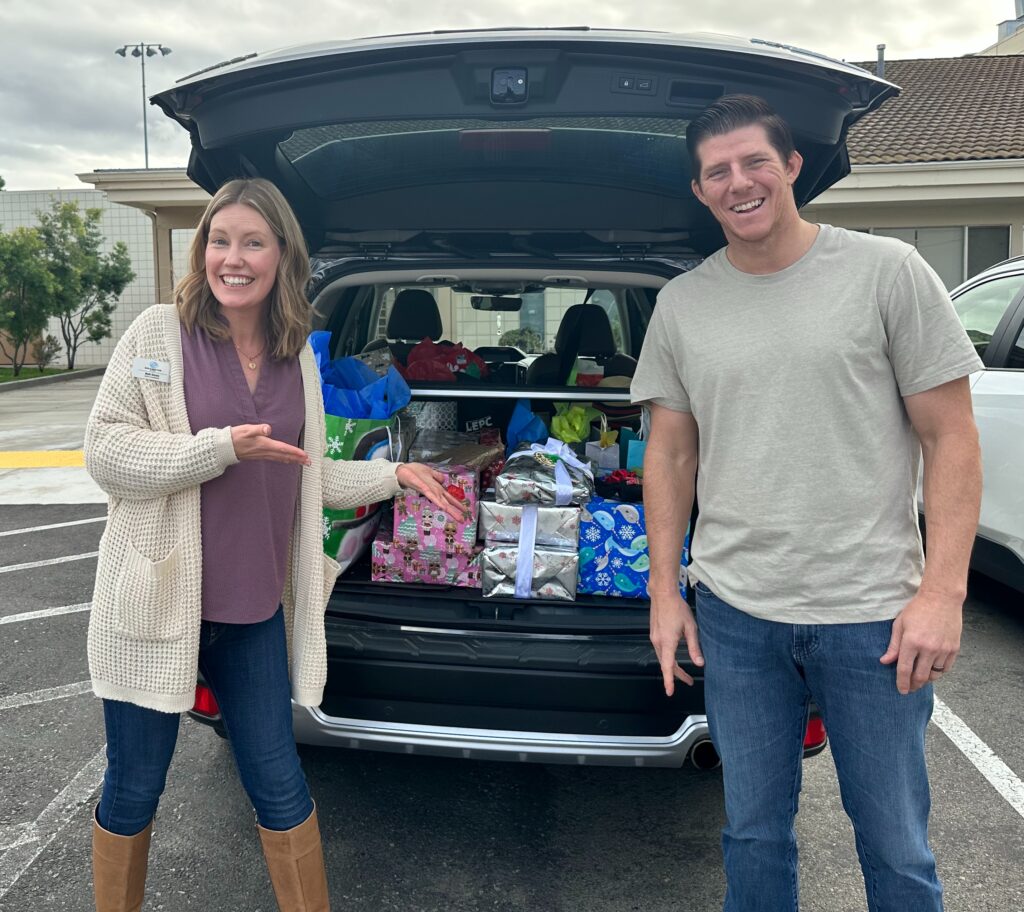 I'm so proud to work with a staff that values the importance of community service and takes time out of their busy schedules to support the local charities we work with and give back through our service projects and charitable donations. We always make an effort to take time each year to give back to our local Vista, California community. As we spend time with our family and friends around the holidays, it's nice to know we were able to make a small impact to make another family's holiday season a little brighter.
The Boys and Girls Club of Vista meets the needs of over 2,800 kids a year, many from families who are of lower/moderate income households that rely exclusively on the broad range of services the Club provides. our mission is to empower every Club member, though safe and impactful experiences to graduate high school with a plan for college and career, contribute to their community, and live a healthy life. We rely on community members who fill the gas so the Club can provide these services to Vista's kids. Member pay $50 a year to join, but the actual cost is $702/child.