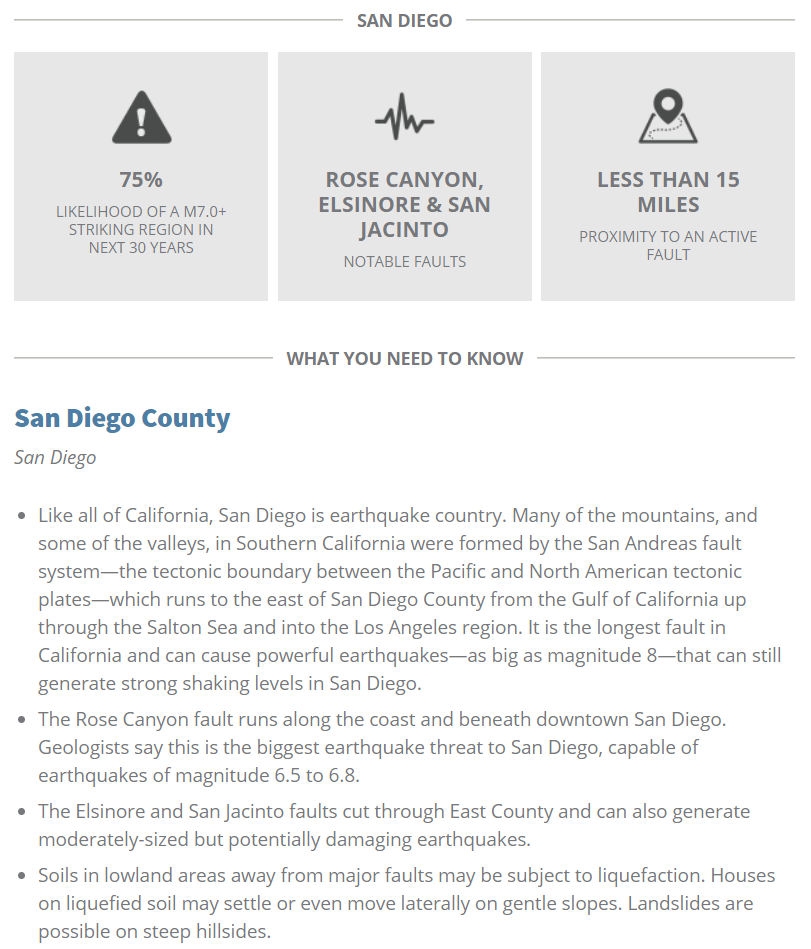 After the recent 6.4 magnitude earthquake on July 4th and the 7.1 quake on July 5th, more and more residents understand that earthquake risk is REAL in Southern California. The seismic activity was centered around the towns of Trona and Ridgecrest, but the aftershocks were felt from LA to San Diego.
This last round of earthquake activity has shocked many California residents into rethinking the importance of earthquake insurance to protect their homes and assets.
If you're looking to fully protect your lifestyle, it is highly recommended you purchase earthquake insurance…Now.
Other than wildfire, earthquakes are one of the leading natural disasters Californians face. Most residents live within 30 miles of an active fault line and only 10% of California residents carry earthquake insurance. 10 percent!
Does it make a lot of sense to partially insure your most valuable asset, your home?
Insurance tip: A residential property insurance policy does NOT cover damage due to earthquake or seismic activity. You need a separate earthquake insurance policy.
Watch this short video about the benefits of carrying earthquake insurance. Contact one of our insurance guides and get an earthquake insurance quote for your home today! Call 888-724-2124.
Can I purchase earthquake insurance after an earthquake? Yes.
The Department of Insurance released a bulletin on July 12th about the requirement of all California Earthquake Authority participating insurance companies to write CEA earthquake policies.
In response to the Northridge earthquake in 1994, the California Legislature created the California Earthquake Authority (CEA)—a not-for-profit, publicly managed, privately funded entity. Residential property insurers could offer their own earthquake insurance or become a CEA participating insurance company.
CEA provides two-thirds of the residential earthquake insurance policies sold in California. By selling policies exclusively through these participating insurance companies, CEA has become one of the largest providers of residential earthquake insurance in the world. The CEA is a not-for-profit organization and receives no funding from the State of California, whether for operations or claim liabilities, and is not a part of the state budget. CEA is financed solely through insurer contributions, policyholder premiums, and its own investment returns.
Following the recent earthquakes in Ridgecrest, the Department of Insurance received numerous complaints that some CEA participating insurers were denying applications for CEA earthquake insurance coverage from insureds who already had a residential underlying insurance policy with that insurance company.
Many agents and brokers were misinforming their clients that there is a "moratorium" on selling CEA coverage, even to those insureds who have an underlying insurance policy with that insurance company.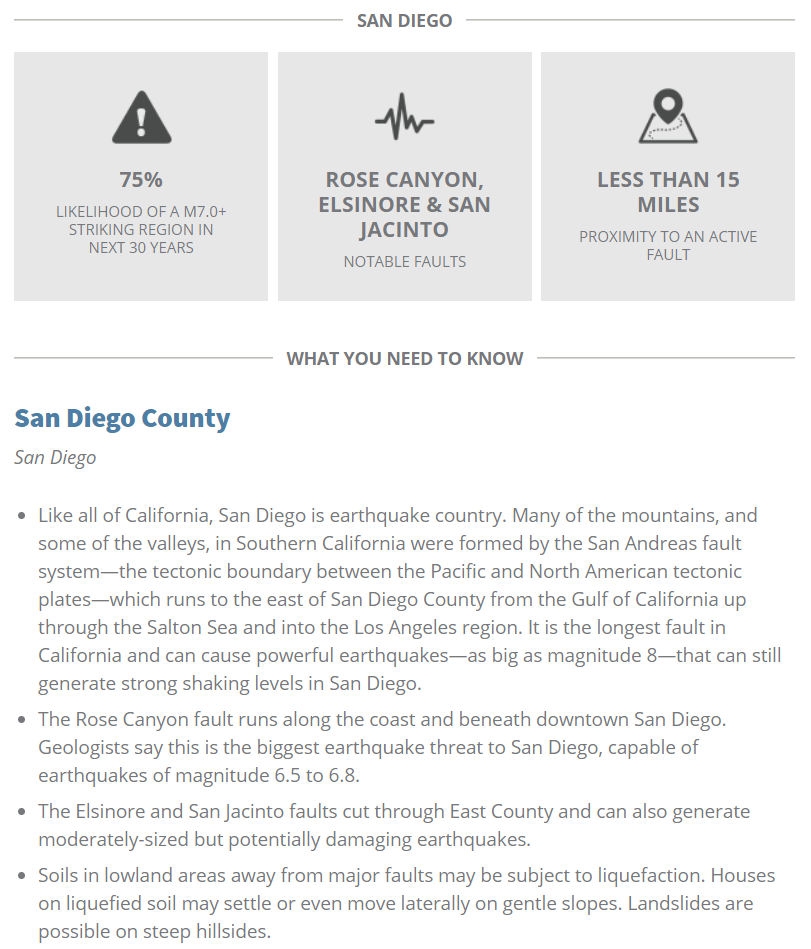 Image courtesy of California Earthquake Association
That is FALSE. There is NO moratorium on selling CEA coverage.
California Insurance Code Section 10083 requires that offers for earthquake coverage made by a Participating Insurer contain a specific disclosure that includes the statement, "If you choose not to accept this offer within the 30-day period, you may apply for earthquake coverage at a later date." Refusing to write CEA earthquake insurance coverage for policyholders with a residential insurance policy is not in compliance with state law or the intent of the CEA statute and mission.
The CEA has confirmed to the Department of Insurance that it expects all participating insurers to take applications for and bind CEA coverage if requested by an insured who has an underlying residential insurance policy with the insurer.
A moratorium on earthquake insurance has never been declared by the CEA. Some participating insurers have declared a moratorium on the sale of their own new homeowners and other fire insurance policies in areas of California impacted by the recent Ridgecrest earthquakes.
And if that company is not writing new property insurance policies then they would not be making the accompanying mandatory offer of earthquake insurance to those homeowners.
However, this should NOT effect current insureds with a residential insurance policy from a CEA participating insurer. They should be assisted in purchasing a new CEA policy immediately.
"So, if you have property insurance from an insurance company that participates with the California Eathquake Authority you can purchase earthquake insurance NOW."
Contact us and we can review your home insurance policy and tell you if your company offers earthquake insurance protection with the California Earthquake Authority. We'll also do a coverage check up to make sure you have the right protection for your lifestyle. Give us a call at 888-724-2124.
Read More