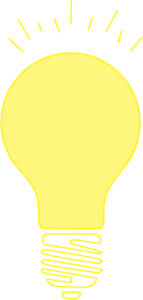 Business Owner's Policy (BOP) – A Bright Idea
Commercial property insurance is designed to insure commercial property owners from a potential covered loss. Many business owners purchase commercial building coverage as part of their Business Owners Policy. The Business Owners Policy is a robust policy offering many coverages under one policy.
Depending on the terms of your policy, some of the coverage offered by a "BOP" are the following:
Fire coverage for the covered building and contents scheduled on the policy.
Water damage to the building and contents in case of a flood or broken pipe.
Lightning/storm which damages an outdoor sign
Inventory
Loss of business income due to a covered peril
Sounding good so far? There's more!
…
Liability coverage in the event of a covered law suit
Data Breach coverage in the event confidential information is obtained by a hacker. Make sure to read the exclusions of this coverage as there can be limitations.
Employment Practice Liability coverage can be included to protect an employer from a claim made by employees alleging discrimination, sexual harassment, wrongful termination, etc.
Hired & Non-Owned coverage provides coverage to employees driving on the job. This coverage will pick up the additional cost that may be inquired after using the employees personal auto policy.
As a business owner, if you are unsure of what's covered on your current policy reach out to your agent and review your coverage. There may be gaps that could cost you a fortune.
Fortunately, you've got us. At Alta Vista Insurance, we work to help your business reach new heights.
Call today at (888) 724-2124 to see whether you might be vulnerable to a loss or click to get a quote!